Best Roads in the Catskills Cruise
It was rather odd seeing this sort of thing - one side of the road had all its leaves ready to go, whereas the other side would be relatively untouched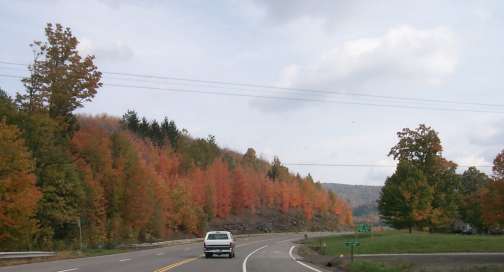 Just a try at a group pic with me in it ;-) At this point, we were on NY State Route 28, which has several books dedicated to describing all the places you can visit while driving along it.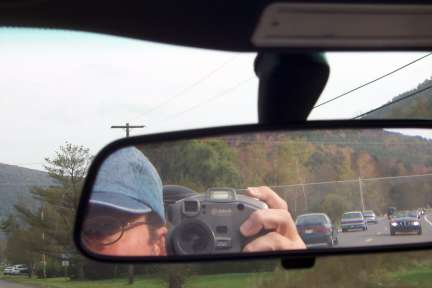 Prior to the settlement of the area by people, Mountain Lions were quite numerous. The ones on this sign looked real enough to me!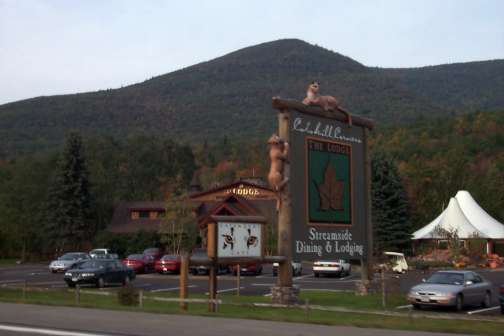 We drove down through the town of Woodstock, which has become an artistic community. After a bit, we rejoined Route 28, then took 28A, and THEN, Rachel led us up a road that ends up at a reservoir in the Catskills. Great view, no? Gimme those wide open spaces!

And here's a group photo of all of us.
At this point, we said our goodbyes to several Z3ers who had to go, but we showed some of them how to get back to the NY Thruway. Rachel thought it best to lead us to the road that would get us there the fastest. We bid out adieus at the turning point.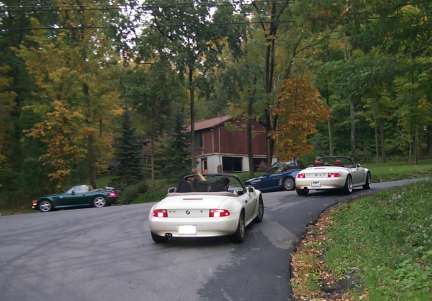 And then turned right around to go to the restaurant Rachel had found - The Depuy Canal House (pronounced Dee-Pyu).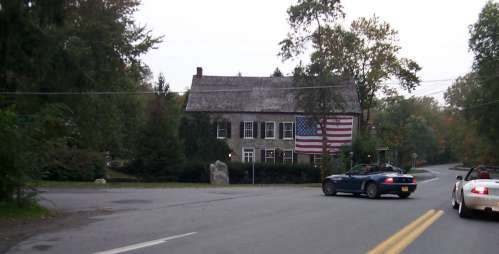 The restaurant was Incredible! The house was rather old, but it had great old-world charm. There were no formal dining rooms, and several of the eating areas were in rooms that had to be old bedrooms, living rooms, and the like. The room we got had a fireplace, and we welcomed its warmth! We settled down for a meal that was almost indescribably delicious. Some of us had chosen more eclectic entrees (I can't remember any of them besides Ostrich). Rachel found that Robert DeNiro had used the Canal House for his wedding reception. After dinner, none of us questioned that decision! Many of us had ordered the Chocolate Souffle' for desert, which we all gobbled down.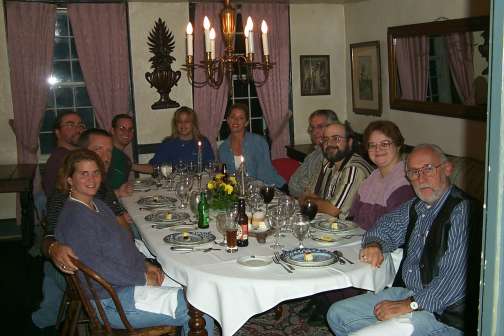 After dinner, most of us went back down to the NY Thruway at New Paltz, and then went south. I had the pleasure of Rachel's Friend Karen's company for a short while, as I had to drive her to her car back in New Jersey. That mission accomplished, I returned home to a well-deserved sleep.
Thanks to everyone for coming! It was nice meeting some new people, and of course, great seeing the rest of you again! Special thanks are due to Rachel for finding the route!
---