The Pennsylvania Coal Country Cruise,
Part 5
---
So, what was in those brownies that Craig gave us? Someone, I won't say who, lost their sense of direction.... :-)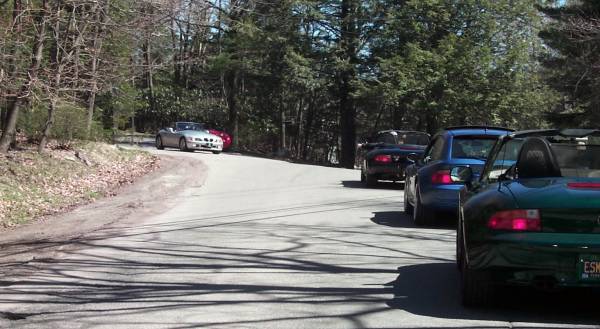 Happiness is the Corner, you know. Not to mention the Hill.
Here's a lake near Tom and Rose's.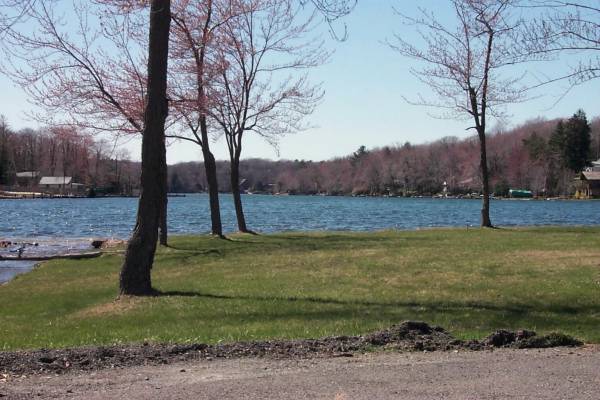 One of the better parts of the trip. Passing Lanes!!!! On a related note, how many of you thought it was the Salvation Army truck making all that godawful noise, and not the Dodge Ram Pickup behind it??????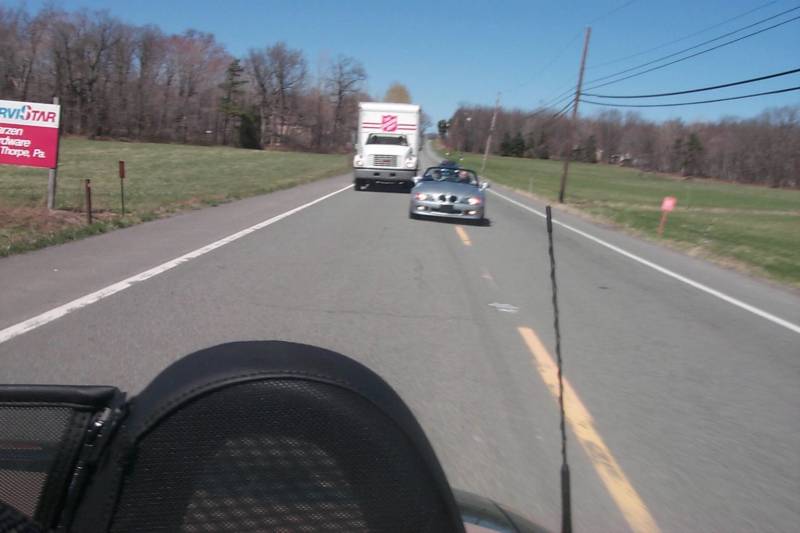 Here we are, on the way down into a crevice between two mountains that calls itself Jim Thorpe, Pennsylvania.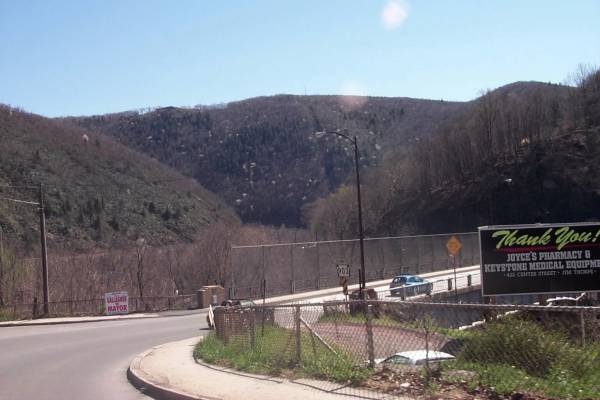 Just before this photo, some interloper dared to join our convoy. I do remember hearing a woman exclaim "Ooooo, I like it in green!" It might have been the same woman who pointed out John Moran's Station Wagon.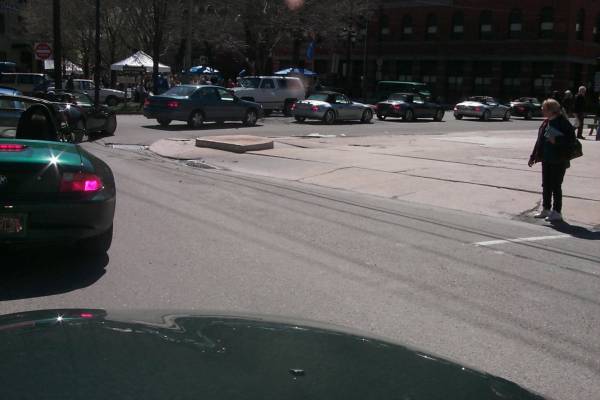 For two decades, I've made the contention that you can't go anywhere in Pennsylvania without going through some major road construction. Case in point!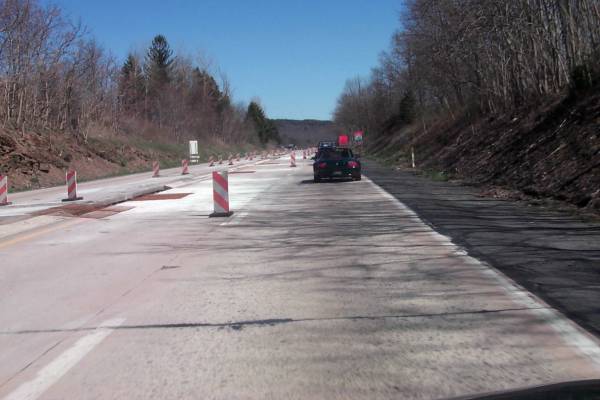 See? Even the Appalachian Trail needs power!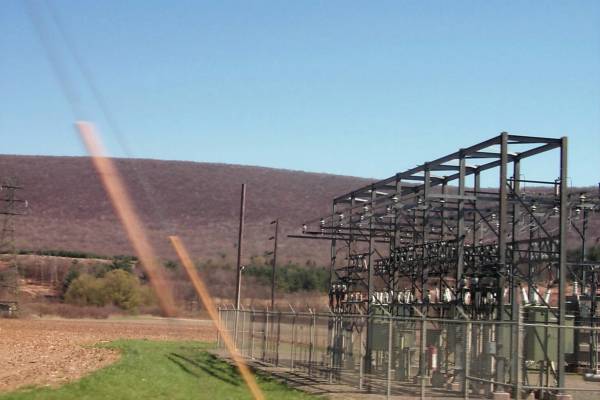 I'm told that the Appalachian Trail runs along the top of the ridge that you see here.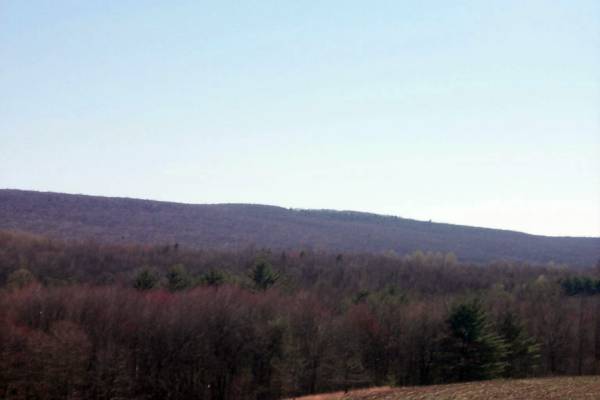 Drive on over to Part 1 Part 2 Part 3 Part 4 Part 5 Part 6
I've had enough of this trip...let's see something else