BMW HomeComing 1999
So, we get to BMW of Nashville after missing a turnoff, and the party's in full swing. Here, the dealership set up the party in their "reception" area, where people drop off and pick up their cars: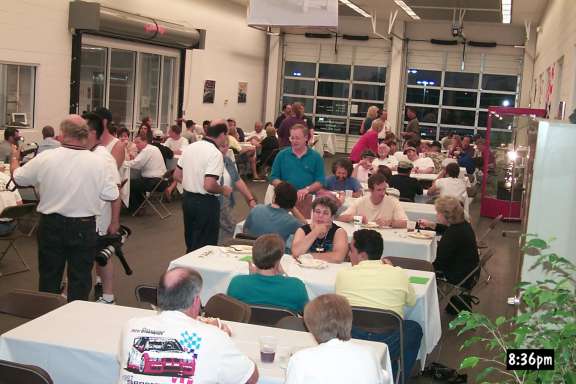 Get a load of this service bay - it's bigger than West German BMW's entire dealership, where I bought my car!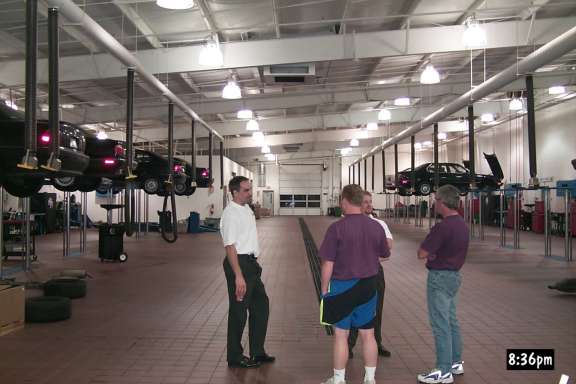 Thanks to John B, there was plenty of Shiner Bock beer for everyone. Durn good beer! So, one of the reasons for going to Nashville was to drive a stretch of road between Tennessee and North Carolina affectionately called The Dragon. According to the shirt I'm wearing, it's a stretch of 11 miles of roadway that has 318 turns! Car and Driver Magazine mentioned it in one of their Ten Best Issues (it's their January issue, don't remember which one specifically), as one of the Ten Best stretches of roads in the entire US. Here, Robert Leidy of MZ3.net fame (against the garage door, in white) gives us the low-down on directions, and instructions for meeting up the next morning so we could travel in groups through the dragon.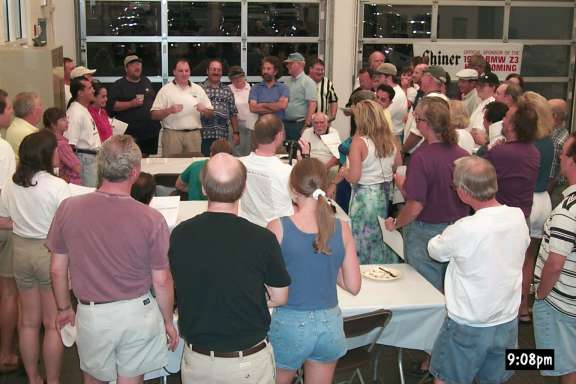 The guy with the camera (who never seemed too far from it) is Carter Lee, the one who made last year's Homecoming video. I'll give you no guesses as to why he has the camera again. In the foreground, you see someone wearing the Z3 Roadster Message Board T shirt, which contains the multitude of classifications of why we love our cars ;-)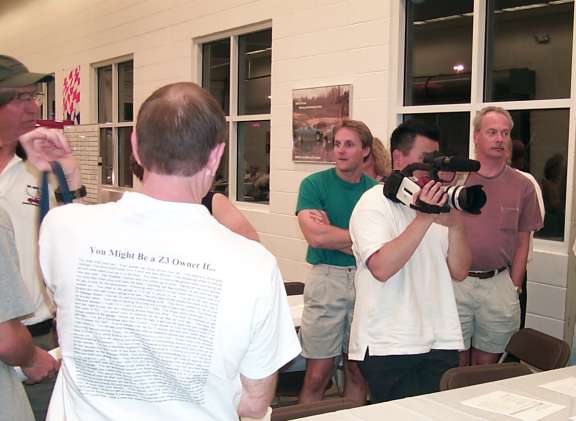 Out in the parking lot, it was wall-to-wall Z3s.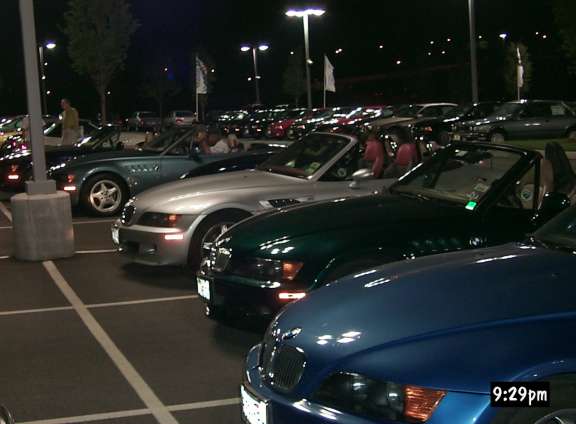 The next morning, a bunch of us decided that we were on vacation, and that we didn't feel the need to get up as early as all those gung-ho people. We left somewhere around 9:15, and we certainly didn't take a leisurely pace trying to catch up. Here, you see what I see out of my right rearview mirror (with a little help from Corel Photopaint ;-)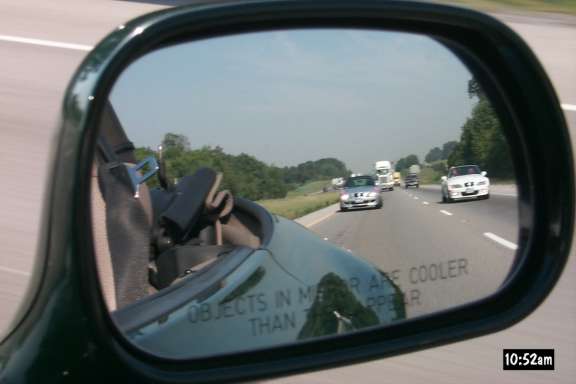 There are a lot of open roads in Tennessee. Great for driving long stretches at a good rate of speed.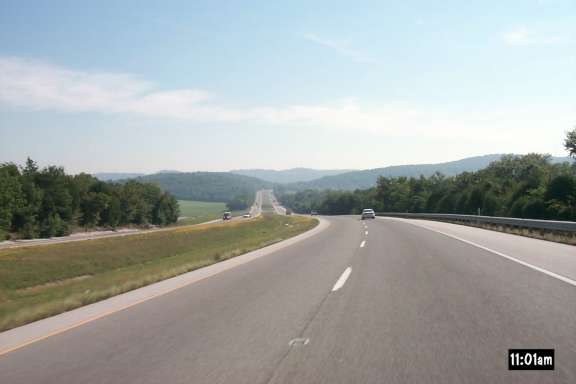 But then again, there's always construction to slow you down.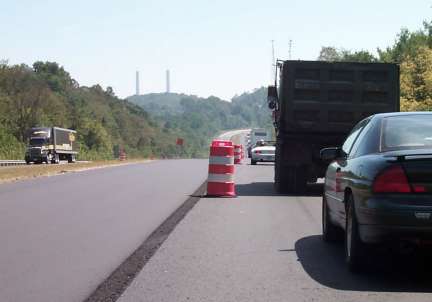 ---
Drive on over to:
13: Home again, Home again, Jiggedy Jig
Drop me an email, let me know what you think!