The Steamtown Cruise
Part 2
---

And, here we are!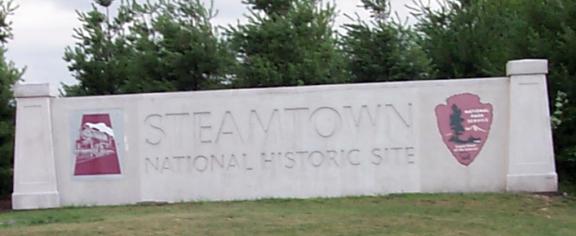 We had a moment or two to freshen up, and then we had to get on the train. There was some confusion about being able to sit together, and unfortunately we couldn't all sit in the same car, but we tried. Some of us got yelled at to just sit down, so we ended up scattered among 5 different cars. One car was rented out, but no matter, off we went!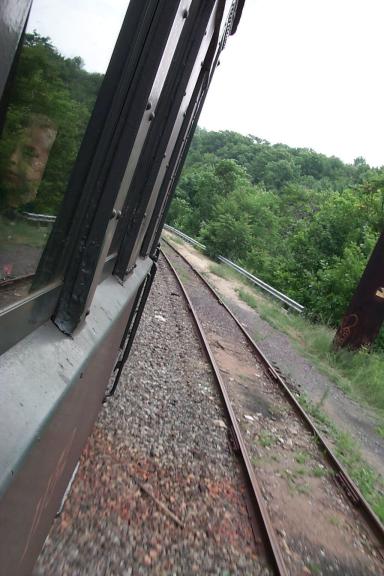 We rode up the tracks, and came to a stopping point near Moscow, PA. At that point we all had to get out of the train while they moved the engine to the other side of the cars. Just one week prior to our excursion, there was an incident called a "hard coupling", where the engineer bumped the cars when reconnecting the engine. This time, they tried to make sure everyone was off the train before the coupling, but some people remained on board. No incident this time. Of course, while we were out and about, there was a concession and souvenir stand for us to waste money at. I allowed myself to buy a "golden" spike, and a train calendar that Rachel hasn't returned to me yet. Check out the Kid in front covering his ears to reduce the noise of the train whistle.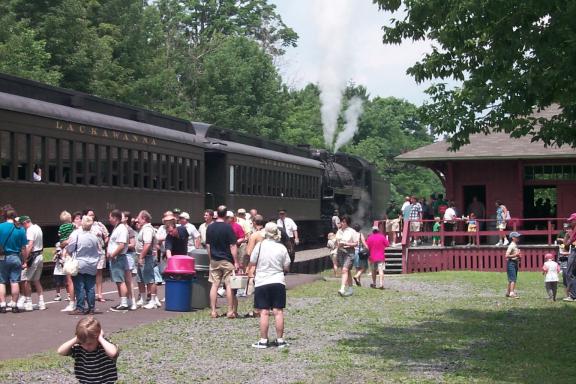 This is what it would look like if Batman walked down the aisle. Howie is stunned!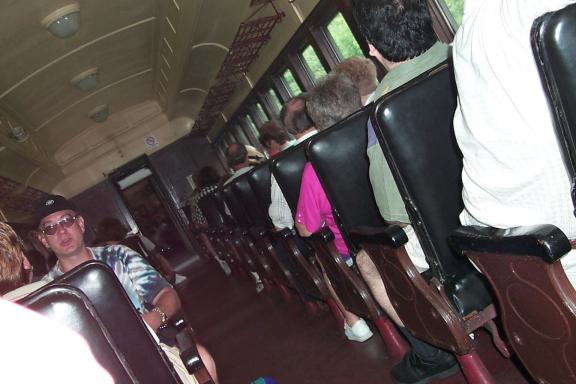 Vert and Sue listen to (oh drat, I think that's Fiz and Joanne. Please let me know if I'm right, ok?)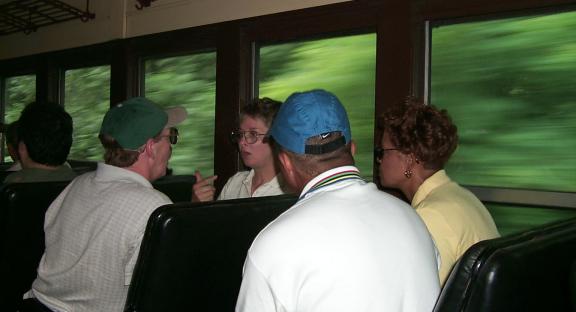 Uh-oh, the Riddler's walking along the top of the cars, so we'd better act fast. Quick, use your Batarangs!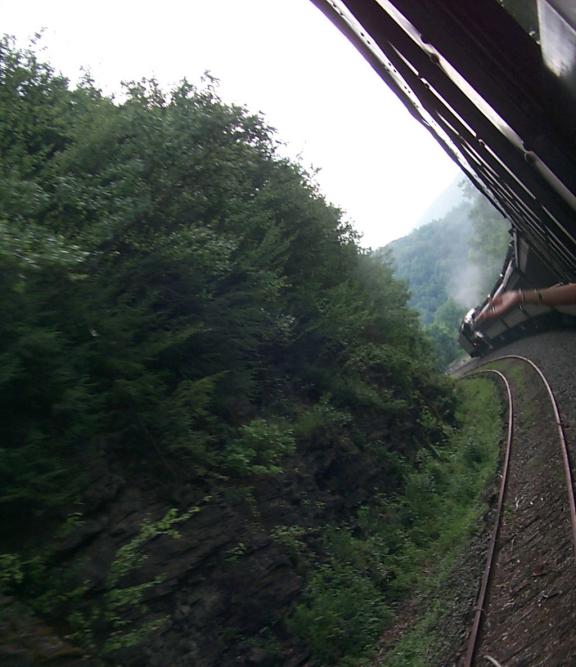 At one point, we went into a pitch-black tunnel. This is what happens when things go dark. Ok, it doesn't look so dark here, but that's what the flash is for!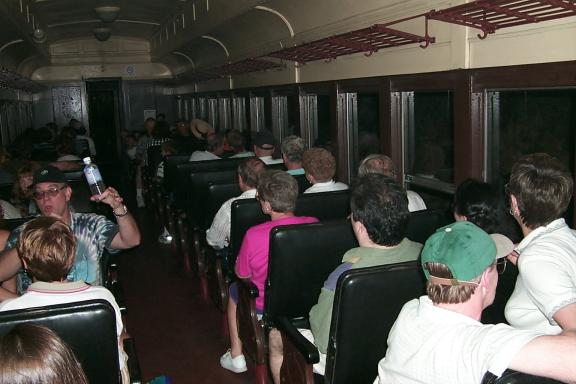 ---
Go back to
Steamtown Cruise Page 1, Won't you take me to...Steamtown?
You are at
Steamtown Cruise Page 2, All Aboooooooooard!
Go on to
Steamtown Cruise Page 3, Last Stop, Steamtown!
Steamtown Cruise Page 4, Z3s Ho!
Steamtown Cruise Page 5, Get in Your Car and Drive!
Steamtown Cruise Page 6, The Last Leg
Steamtown Cruise Page 7, The Club at the Club
Other Fun things you can do
---
I've had enough of this trip...let's see others