One Lap of Connecticut
Yet another regrouping after a quick right-left set of turns. At times, the Connecticutters (Nutmeggers, as they prefer) that we drove past would occasionally let the whole convoy through at the 4-ways stops. I guess they aren't related to the drivers I encountered on I-95!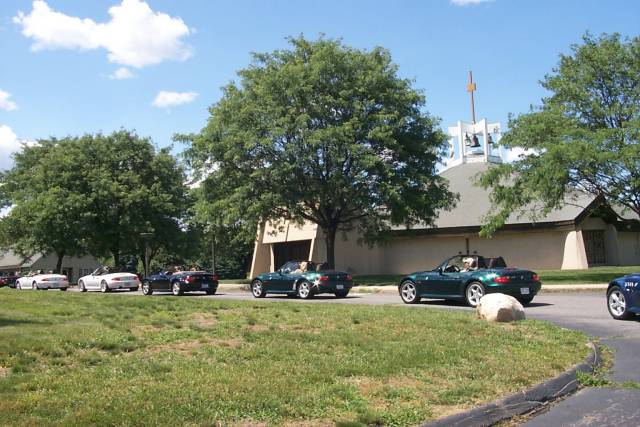 So we get to the photo-op site...where we link up with Bob in his Z3 Coupe, and Garth, who could only join us for a short time as he's still recovering from back surgery. When we step out of the cars, we soon discover we have almost as many cameras as we do Z3s, perhaps more.
Even so, we're so finicky, we couldn't even decide if we wanted our cars like this...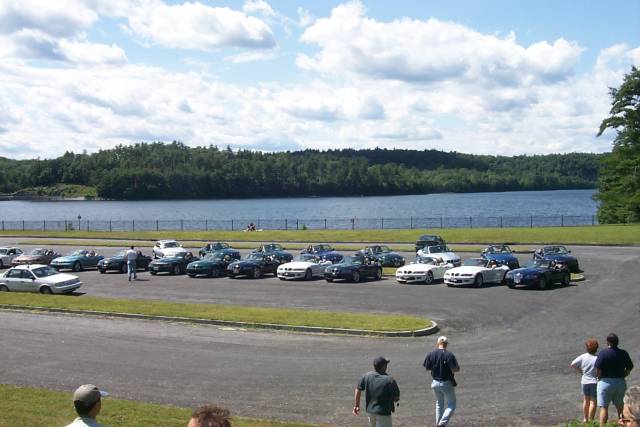 Or like this. Picky Picky Picky!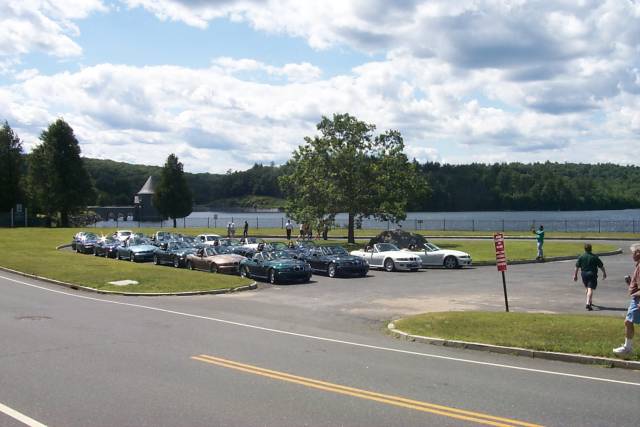 We decided on the latter. This part reminded many of us of when we were lining up cars in Greenville this past Homecoming...

We got someone in a Corvette convertible to take some pictures of all of us.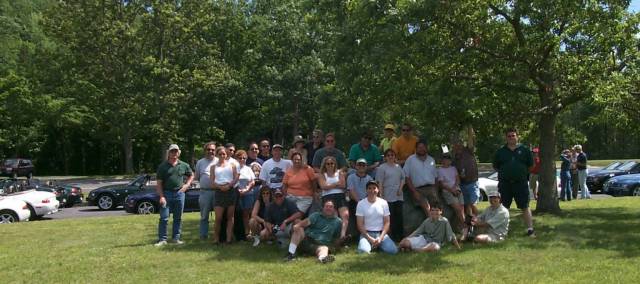 ---
Go to
One Lap, Page 4