One Lap of Connecticut
At the restaurant, I had a sliced pork sandwich that was spiced with apples. Yum! Parting was such sweet sorrow, even the goats were let out to bid us adieu. Sometimes, leaving a parking lot with this many Z3s is sometimes a logistical hassle, but we were cool with it, especially after such a good lunch.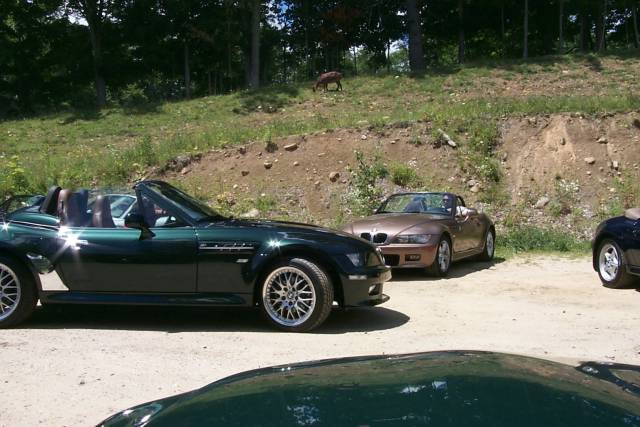 I normally see only one white Z3 at these Cruises - Isabeau, which is Dan and Nancy's car. Contrary to what I previously thought, this ain't it. There were three Alpine White Z3s on this trip. Surprisingly, not many silver, and no red ones to be seen.
Occasionally, we'd have to pull over to regroup. I just like how the two car's hood creases line up in this photo.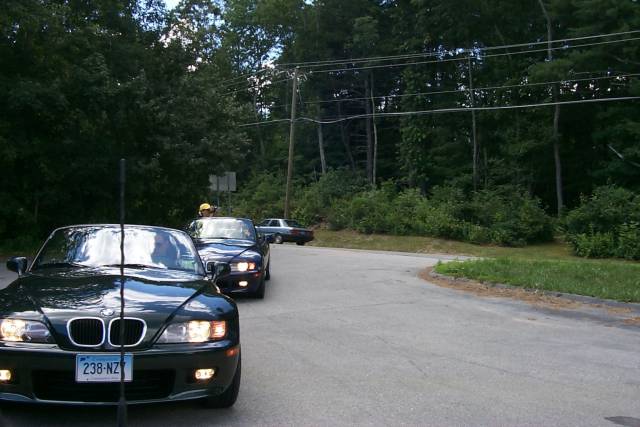 We did get some open roads at times, and the chance to let the ponies loose, as it were.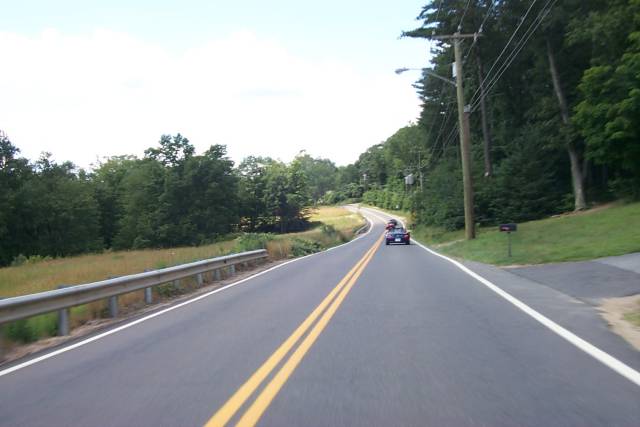 Then we'd arrive at these pairs of traffic lights, synchronized to spoil some of the fun.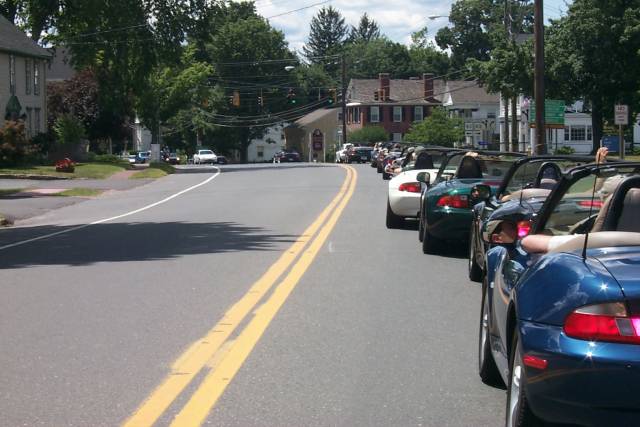 Someone up front shouted out "Look at the Pig-Beetle!" Of course, I had to get a photo! Unfortunately, I wasn't close enough to get a good picture, but still...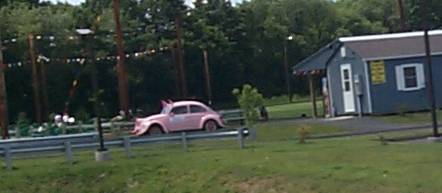 Finally, we did get to some two-lane roads, but some sections had traffic lights...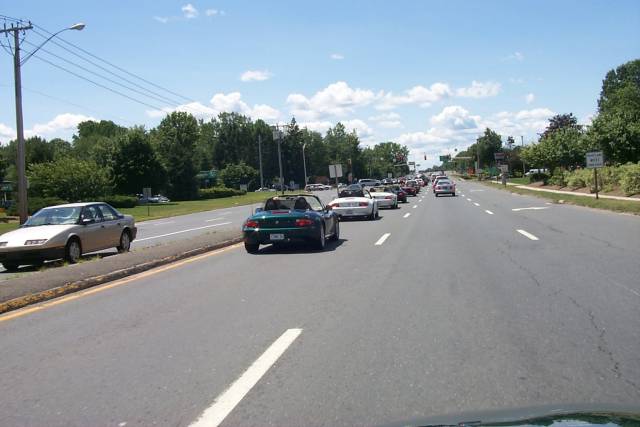 And others didn't!
---
Go to
One Lap, Page 3