The Steamtown Cruise
Part 5
---

On this drive, you know it wouldn't be Pennsylvania without some sort of construction! This was one of those "only one lane open" lights that lasted 4 minutes, beating the similar light at the NJ Side of the Delaware Water Gap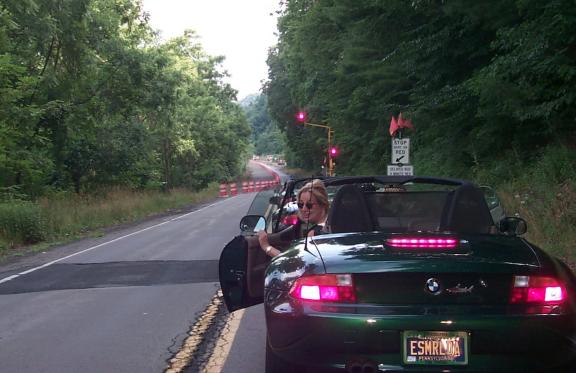 Also, there wasn't just one of these along the road, there were TWO! Oh well.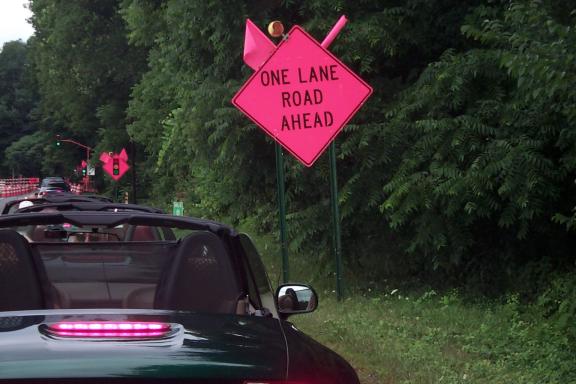 And we finally arrived on the road where we started...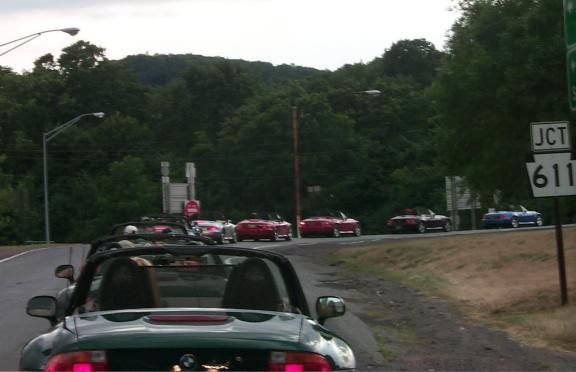 Some of us missed that right turn at Albequerque, so they were a few minutes behind everyone else for arriving at the clubhouse...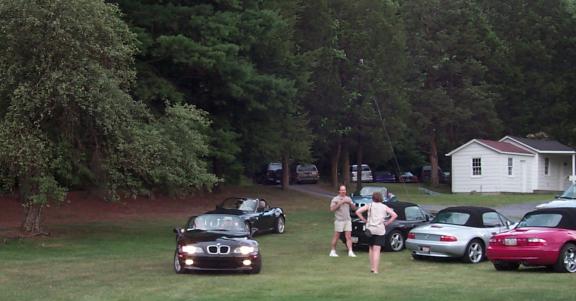 Here's all of us, parked.

And here's a closeup of my car. At 6PM the night before, I installed new wheels and tires I had ordered from the Tire Rack. What we have here is Bridgestone Potenza S-02 Pole Position tires, sized 225/45ZR-17, mounted on Mille Miglia Spider 17" x 7.5" wheels. I chose the same size tires all around, so I could rotate them as time wears on. So far, they've been great, but due to the current drought situation, I have yet to drive them in wet weather, where I hear they're exceptionally good.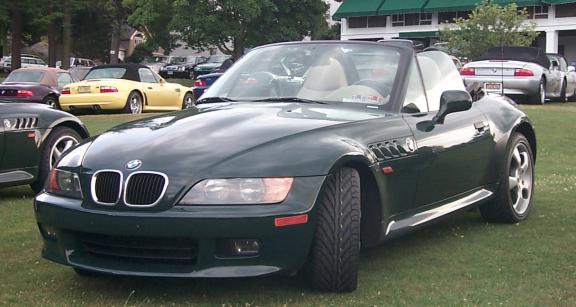 Z3s go head to head! I like this shot quite a bit.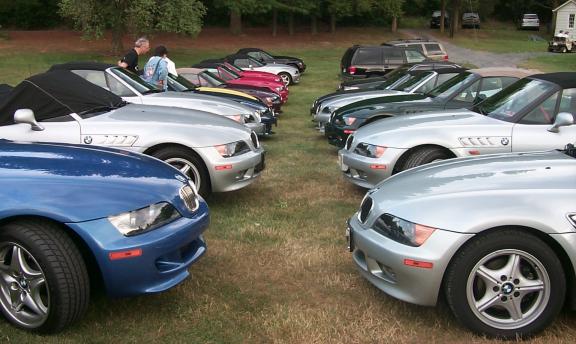 ---
Go back to
Steamtown Cruise Page 1, Won't you take me to...Steamtown?
Steamtown Cruise Page 2, All Aboooooooooard!
Steamtown Cruise Page 3, Last Stop, Steamtown!
Steamtown Cruise Page 4, Z3s Ho!
Steamtown Cruise Page 5, Get in Your Car and Drive!
You are at
Steamtown Cruise Page 6, The Last Leg
Go on to
Steamtown Cruise Page 7, The Club at the Club
Other Fun things you can do
---
I've had enough of this trip...let's see others